Adopt this fansite from FreeFansiteHosting.com!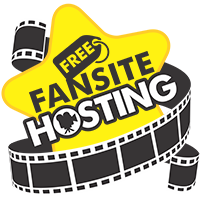 ---
Posted on: December 15, 2015 | Category:
Uncategorized
---
Tiffany Foxx – Young N Thuggin
Tiffany Foxx isn't an artist we've seen much of this past year, however, it looks as though 2014 will change that, with Tiffany coming strong on her new collaboration. She's enlisted ATL rapper-of-the-moment Young Thug for a hook, and Pusha T and Chubbie Baby for verses on the aptly-titled "Young N Thuggin", an HNHH Premiere.
The guaranteed banger has production from K.E. On The Track and Beats Merchanics. The track will appear on Tiffany's forthcoming project King Foxx, which the femcee is currently putting the finishing touches on, and should be out in the Spring.
Foxx has been affiliated with Lil Kim and while she is native to Atlanta she currently resides in St. Louis
Listen and let us know what you think of Tiffany. How'd the collaboration turn out?
Source: HotNewHipHop.Com
---
Posted on: March 11, 2014 | Category:
Music
---
With St. Louis artist/ Lil Kim's protege Tiffany Foxx putting the fishing touches on her upcoming project "King Foxx", we now know that Tiff has a new banger on her hands. Tiffany has recruited G.O.O.D music artist Pusha T and Atlanta rapper Young Thug for his upcoming single "Young N Thuggin" produced by KE on the Track and Beat Merchanics. Check out the artwork for Tiffany fox's upcoming single "Young N Thuggin" featuring Pusha T and Young Thug above.
Source: HipHopSince1987.Com
---
Posted on: March 9, 2014 | Category:
King Foxx Mixtape
,
News
---
I had a chance to sit down with fellow foodie, Tiffany Foxx.  With two months into 2014, Foxx has already started the year off strong.  With her mix tape drop on February 14th and various magazines features. Foxx is sure own 2014. I wanted to chat with the goal digger about her upcoming plans for 2014 and, of course, food.
Q. Do you have a favorite chef?
A. Absolutely.  It would have to be my grandma.  She makes this smoothed chicken with tomato and green peppers over rice.  That is my favorite.  My second favorite chef would have to be Wolfgang Puck.  He is very talented with his craft of cooking, and I love restaurants.
Q. Atlanta has tons of unbelievable restaurants.  For the best dining experience. which three places would you recommend?
1. Blue Fin Sushi; 2. KuKi; 3. Houston's/Ocean Prime
Q.  Restaurant recommendations for St. Louis?
A.  1. Sweetie Pies; 2. The Grand; 3. Imeos
Q. Do you prefer to cook recipes or make reservations?
A.  I am absolutely a woman who loves making reservations.  I love dining.  I am always on the go, so dining is a lot easier for me, because I don't have a lot of time.  I am 100% a foodie.  I really don't cook unless I am in a relationship.  Men like home cooked meals.  I am a great cook.
---
Posted on: | Category:
Interviews
---
Hello Goaldigers. We have some exclusive thing here!
First of all, 2 more photos of Tiffany from her photoshoot for 'Be Magazine' have just surfaced on the net and you can check them out in our gallery. Secondly, new artworks are now online in our photogallery, the first one as a cover for Tiffany's single "Fuck You Thought" for her new-upcoming album, "King Foxx", the second one as an artwork for her project with Pusha T and Atlanta rapper Young Thug. Please check out the updated gallery photos by following the links below.
Home> Photoshoots> 2013> BE Magazine [Aug 14]
Home> Music> Single Artworks (2014)
---
Posted on: | Category:
Exclusive
,
Gallery Updates
,
King Foxx Mixtape
---
Tiffany Foxx is in the latest issue of Black Magazine in Her own spread showing off Her bangin' body topped off with Her Blonde Bombshell appeal and Her sultry look. Peep the photos below and be sure to head out and get your copy on stands now!
GALLERY LINK:
Home> Magazine Scans> 2014> Black Men Magazine – Jan Issue
---
Posted on: February 15, 2014 | Category:
Gallery Updates
,
Magazine Scans
---
Tiffany Foxx ain't doing sh-t unless it's on her terms and got broke niggas in they feelings like they Queens while giving it to ya'll "KING FOXX" style on Her New "Fuck U Thought" record off her upcoming "King Foxx" Mixtape. If you don't see any competition when you look in the mirror this is for you!
---
Posted on: | Category:
King Foxx Mixtape
,
Music
---
Tiffany Foxx is a super fine blonde seductress while she shakes her ass in front of Her whip and dances on Zaytoven in the Zaytoven produced "Bet It" visual off His newly released "Zaytown Sorority" Mixtape. Lil' Kims protege Tiffany Foxx spits fly girl bars like:
"Bet I got more Versace than yo bitch, bet I got more diamonds on my wrist, bet I need a passport to take my trips!"
"Filthy rich diamonds come outta my pours, louboutins match the inside of my Porsche. Balmain on the frame, something you can't afford. Married the coup, but the top I divorced. This game is mine…I ain't playing with you whores!"
---
Posted on: | Category:
Music
,
Videos
---
TIFFANY FOXX
 has gained a reputation for being Take Charge, Outspoken, Flirty and Flashy through Her Music, Social Media Accounts and Previous Interviews. And, often time with artists there's a disconnect between whom you perceive them to be from a distance and who they appear to be up-close. But, Not with Tiffany Foxx! What you see is what you get from a mile away to up-close and personal.
IN THE INTERVIEW: We discussed Tiffanys King Foxx Mixtape and what the title means – also addressing the Foxy Brown Fans Upset with Her for sharing the same project title with Foxy Brown. We also discussed Her upcoming Album which will follow the King Foxx mixtape, Ghost Writing for other Female Rappers and writing Her own Sh-t, Her upcoming remake of Lil' Kims classic "Ladies Night" Anthem and much more!
AFTER THE INTERVIEW: Tiffany and I decided to take a picture with eachother – that She might kill me for if I posted them all. And, well to be truthful..one selfie turned into about ten photos that Tiffany kicked to the curb in a super cute and sassy way until She was satisfied with just the right photo:
But, Before Leaving and almost "stealing" Tiffanys Ruby Woo Lipstick by Mac, mistaking it for my Night Lipstick by Ka'Oir and joking about it all with Her…
---
Posted on: | Category:
Interviews
,
King Foxx Mixtape
,
Videos
---
Tiffany Foxx been doing this for years like she fucking up the game without lubricating the rear because she a "Renegade."
---
Posted on: | Category:
Music
,
Videos
---